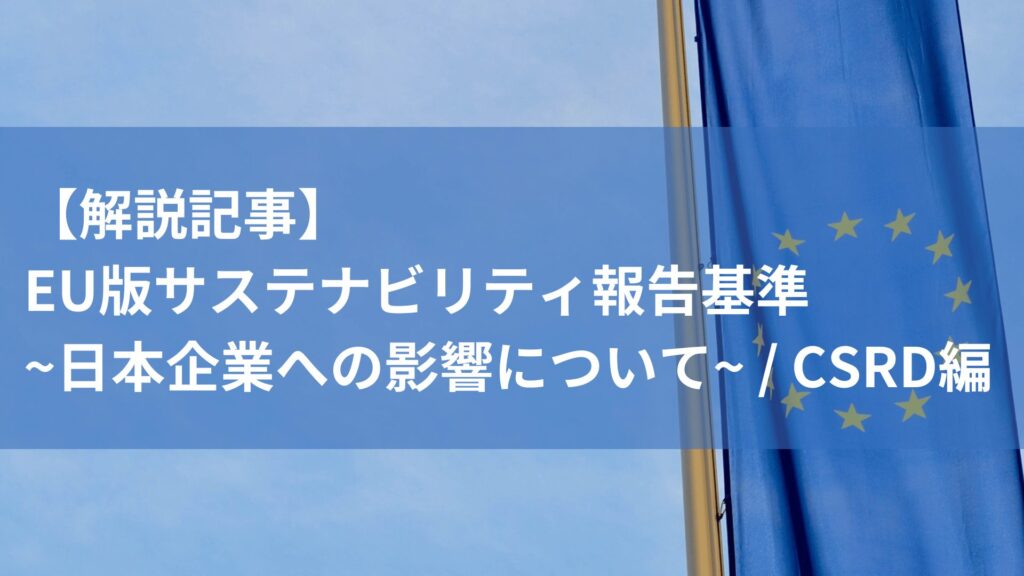 The Corporate Sustainability Reporting Directive (CSRD), a sustainability reporting standard, was adopted by the European Parliament and the European Commission in 2022.

This article explains the purpose of establishing the CSRD and the benefits for companies.
We hope that through this article you will gain a better understanding of the situation. Please read on.
Commentary] CSRD: The EU version of the Sustainability Reporting Standard just before it comes into force - the impact on Japanese companies.
https://aiesg.co.jp/report/2301120_csrd/


*Related page*.
Commentary] What is the SASB Standard for ESG Information Disclosure? (Part 1) SASB Overview
https://aiesg.co.jp/report/2301025_sasb1/
[Explanation] What is the TNFD? A new bridge between finance and the natural environment
https://aiesg.co.jp/report/230913_tnfdreport/