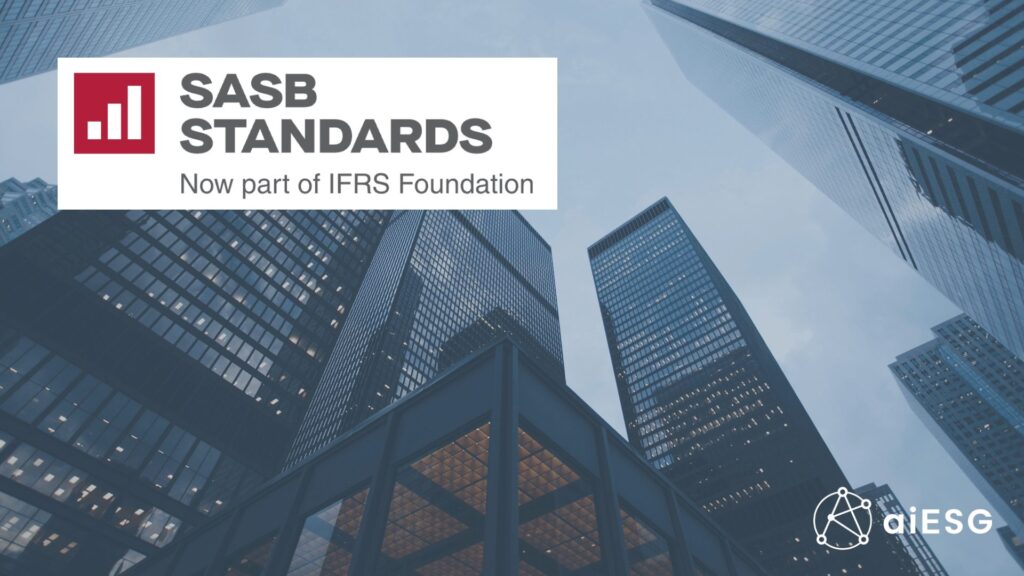 In recent years, the need to incorporate sustainability and ESG-related information in corporate annual reports has increased, and there has been a proliferation of sustainability (ESG) standards and frameworks worldwide. We have published a commentary article on the SASB Standard, an international sustainability standard that has emerged as a headline in this context (two articles in total).

This second part of the article explains the benefits of companies adopting the SASB standard.
We hope that through this article you will gain a better understanding of the situation. Please read on.
Commentary] What is the SASB Standard for ESG Disclosure? (Part 2) Benefits for companies
https://aiesg.co.jp/report/2301115_sasb2/

As an ESG assessment body, aiESG is licensed under the SASB Standard, an international sustainability standard.


*Related articles*.
Commentary] What is the SASB Standard for ESG Information Disclosure? (Part 1) SASB Overview
https://aiesg.co.jp/report/2301025_sasb1/
*First in Japan, aiESG obtains the international sustainability standard 'SASB Standard' licence as an ESG assessment organisation.
https://aiesg.co.jp/news/20230808_sasb/
[Paper commentary] The relationship between environmental assessment and stock returns.
~ Investors regard companies that do not engage in environmental management as a significant risk ~.
https://aiesg.co.jp/report/230712_escore_investor/